After School Tutoring
Dear Chula Vista Middle School students and families,
Chula Vista Middle is excited to offer Tutoring to all of our students Monday through Thursday from 3:15pm to 4:15pm.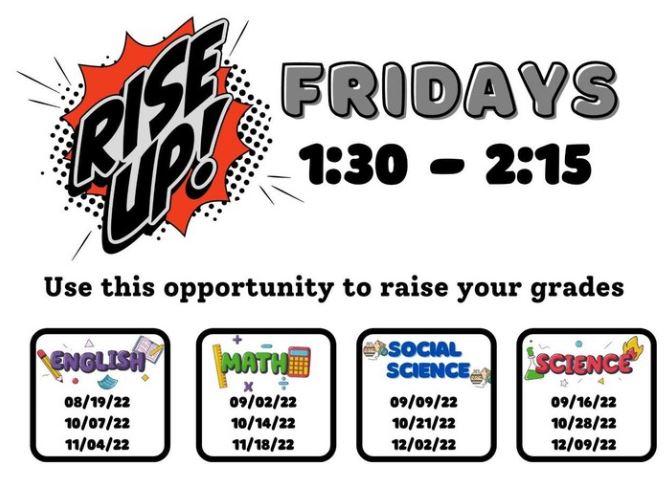 Rise Up Fridays allow students to gain extra help from their subject area teachers on any assignments or assessment. The subject area tutoring rotates per week. See the schedule above to know the dates and subjects for each Friday.