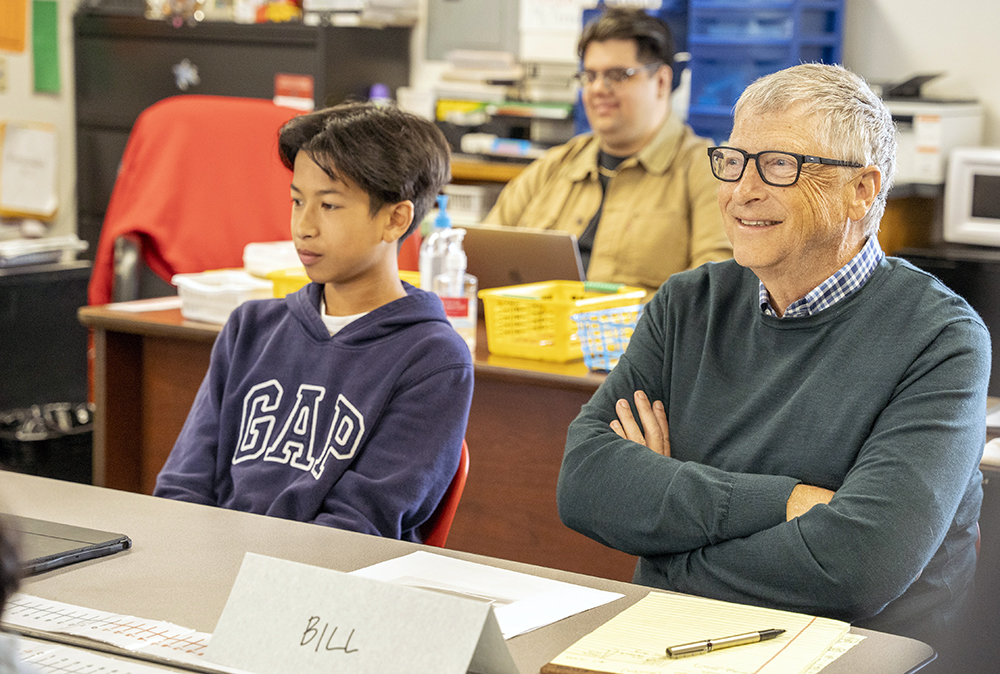 We were honored to host a special guest, Mr. Bill Gates, at our school last semester. His visit was a momentous occasion, and we're excited to share the highlights!
During his time here, Mr. Gates engaged in insightful discussions with our students, sharing his wisdom and inspiring them to pursue their passions. He explored our innovative programs, met with educators, and even took part in some hands-on activities!

The impact of his visit is still reverberating throughout our school community. Stay tuned for a detailed recap, including photos and quotes, on our website. You won't want to miss the extraordinary experience of Mr. Bill Gates' visit!